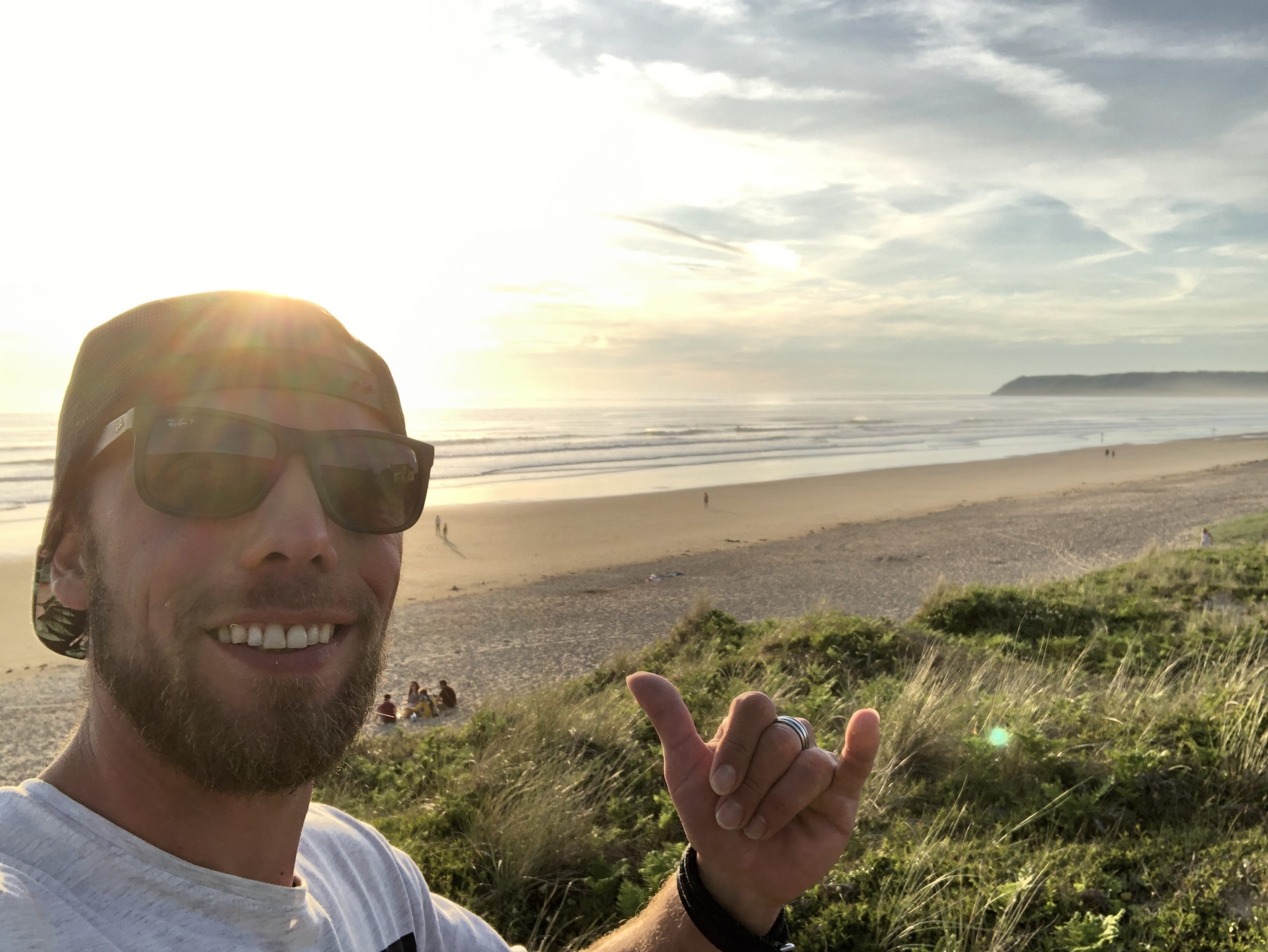 Your Host
Tommy Robesin
I'm an easy-going guy born in 1986 and walking in life with my backpack filled with tools. As a highly sensitive person I walked on mountains and in deep valleys during my life in this body, it's all about experience and how you look at it. I love to help people in every way, a listening ear, an inspirational chat, sharing Good Vibes,… I'm the kinda guy that's in love with life and everything that it has to offer and love sharing it, with you!
Have a Question?
I'm here for you
Accommodations
Wanna stay @ Shaka Cabin or perhaps stay 'into the wild' @ Shaka Tipi.
Bermagui NSW, Australia
2008
How it all started
It all started when I was 22 traveling in beautiful Australia.
After 2 weeks, some friends that I met on the plane were backpacking in Bermagui NSW. We came along this nice bar on a sunny day and I was blown away from the vibe.
Matt and his wife opened this little bar and offered surf lessons. The first feeling on a surfboard was born with the inspiring vibe from Matt.
From that point on there was a desire in my soul, that I want to create a place like this, later on in my life. As the years pass by with some more traveling and life experiences this dream was resting in my subconscious mind.
In 2015 I bought this place together with my girlfriend at the time and had some plans to rebuild everything. Starting with the garage to move in there and then rebuild our own home.
As time went by and construction went on, life showed us our own pad and a break-up was unavoidable. I decided to move on and finish this project.
Together with the support from family/friends and the desire to create a place for travelers, the birth of Shaka Cabin was happening.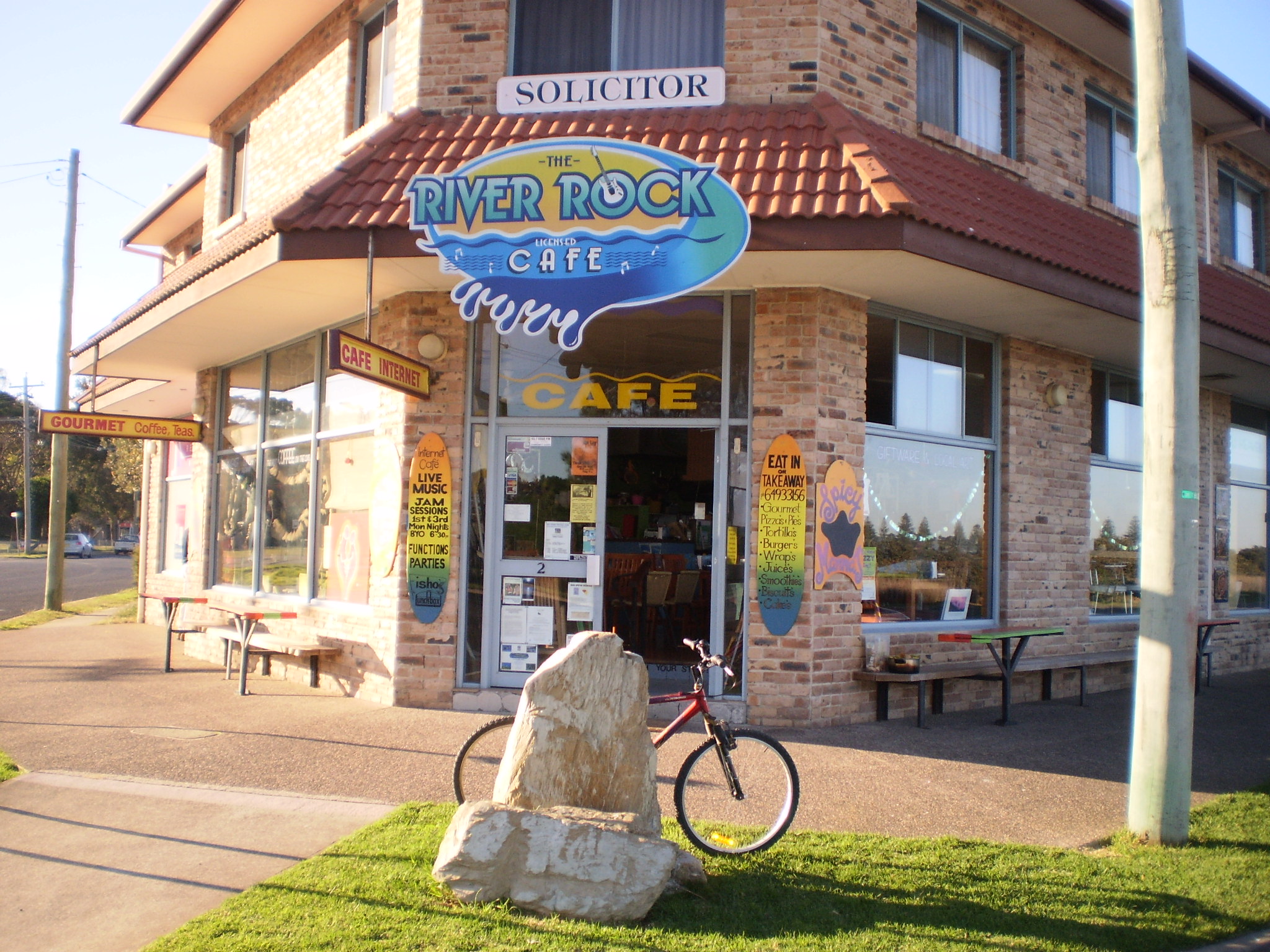 Working in a daytime job and creating Shaka Cabin was an intense ride in my life.
Luckily there's a man's best friend to fall asleep with, Elijah. But the people I like to thanks the most are of course my parents!
Without them, this all wouldn't be possible.
The knowledge from my dad and his immense drive to keep creating helped a lot during all the constructions.
The caring hand of a mother's soul is something priceless. Always being here when something was needed or just being here was a motivation itself. Blessed!!!
Like everything in life evolves and grow's, also Shaka Cabin.
In 2019-2020 I stopped working for a company and created a whole new dimension of hosting people from all over the world.
The birth of Shaka Tipi was happening!
Together with Shaka Cabin, this place will be your getaway, to explore Belgium in a unique and relaxing atmosphere.
To inspire even more souls to chase their dreams in this beautiful life that we all have over here.
Welcome to Shaka Belgium!
'A place where memories are made, and dreams are created'
Visit Belgium in Style
We Have a Vacancy!
'A place where memories are made, and dreams are created'
Lindestraat 50, 9990 Maldegem