Shaka garden has been created for you to relax in and just BE YOURSELF. Feel connected with all life that surrounds you in every form. Take a sip in the Bali bar, lay your head down in the hammocks, dive away in the Jacuzzi, put on the Barbie en enjoy your dinner on the Pick-Nick table. One thing is sure, peace will infect you!
Features
Bali bar
Lounge
Jacuzzi
BBQ
Hammocks
Free bike rental
Elijah and Teahupoo
Jazz and Flag
…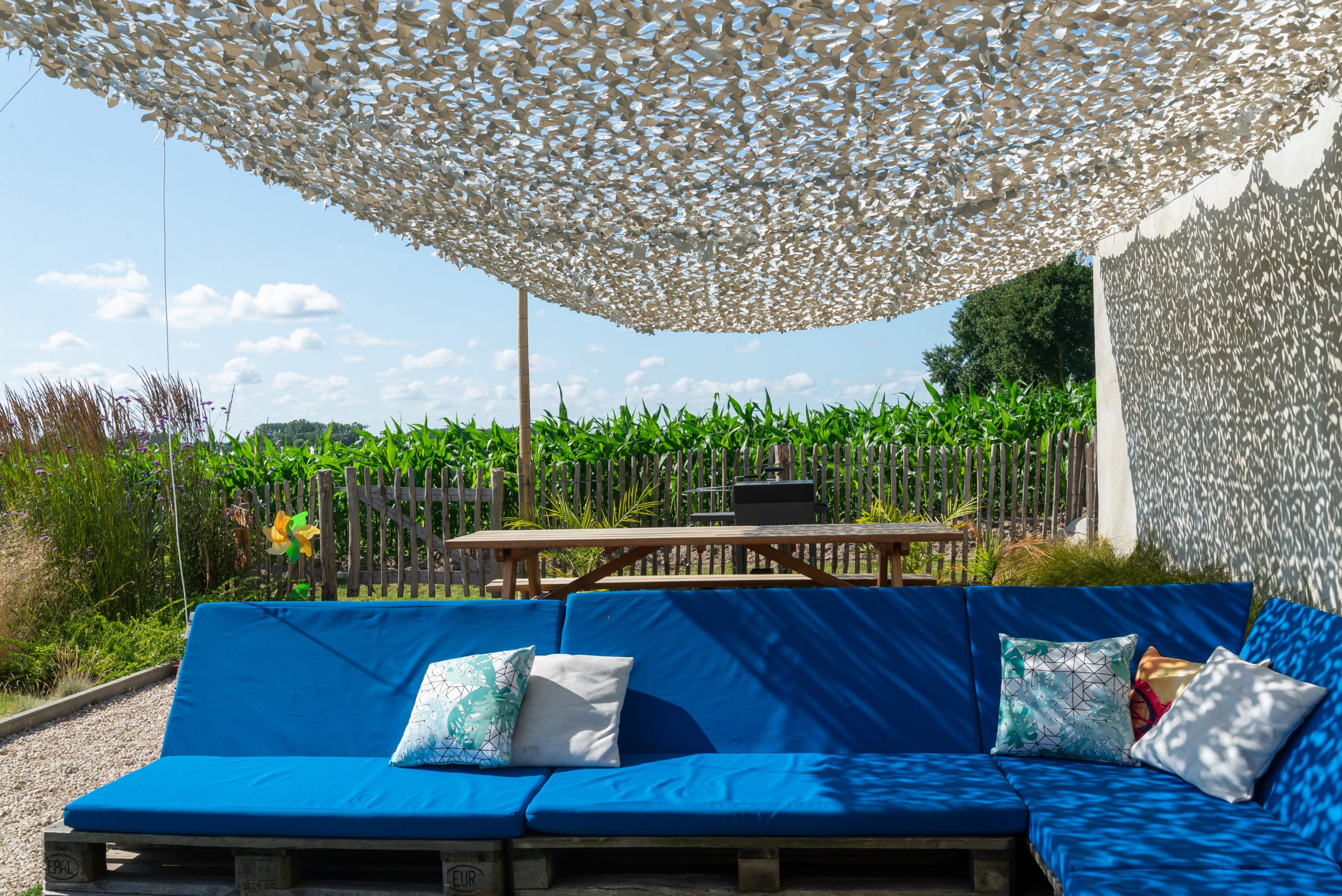 We will be your company if you like, inside The Cabin or The Tipi, that's up to you. Elijah is a little bit shy at first but once he feels your good vibes, your goooood. 😉 Teahupoo is always in for a play and cuddle, the most joyful soul in a cat's body. See you soon!
Tok Tok, we funky ladies will breed your delicious morning eggs. In return, we love to eat every food that you can spare, especially food waste! In the day time we love to walk around and tik tok with each other. See you soon!
Visit Belgium in Style
We Have a Vacancy!
'A place where memories are made, and dreams are created'
Lindestraat 50, 9990 Maldegem