Relax
High-End Services & Souvenirs
No worries
High-End Services
This goes un beyond what we started, but nonetheless is this purely a relaxing vibe we want to give you on top of the experience. Take full advantage of the flow fulfilled with Good Vibes.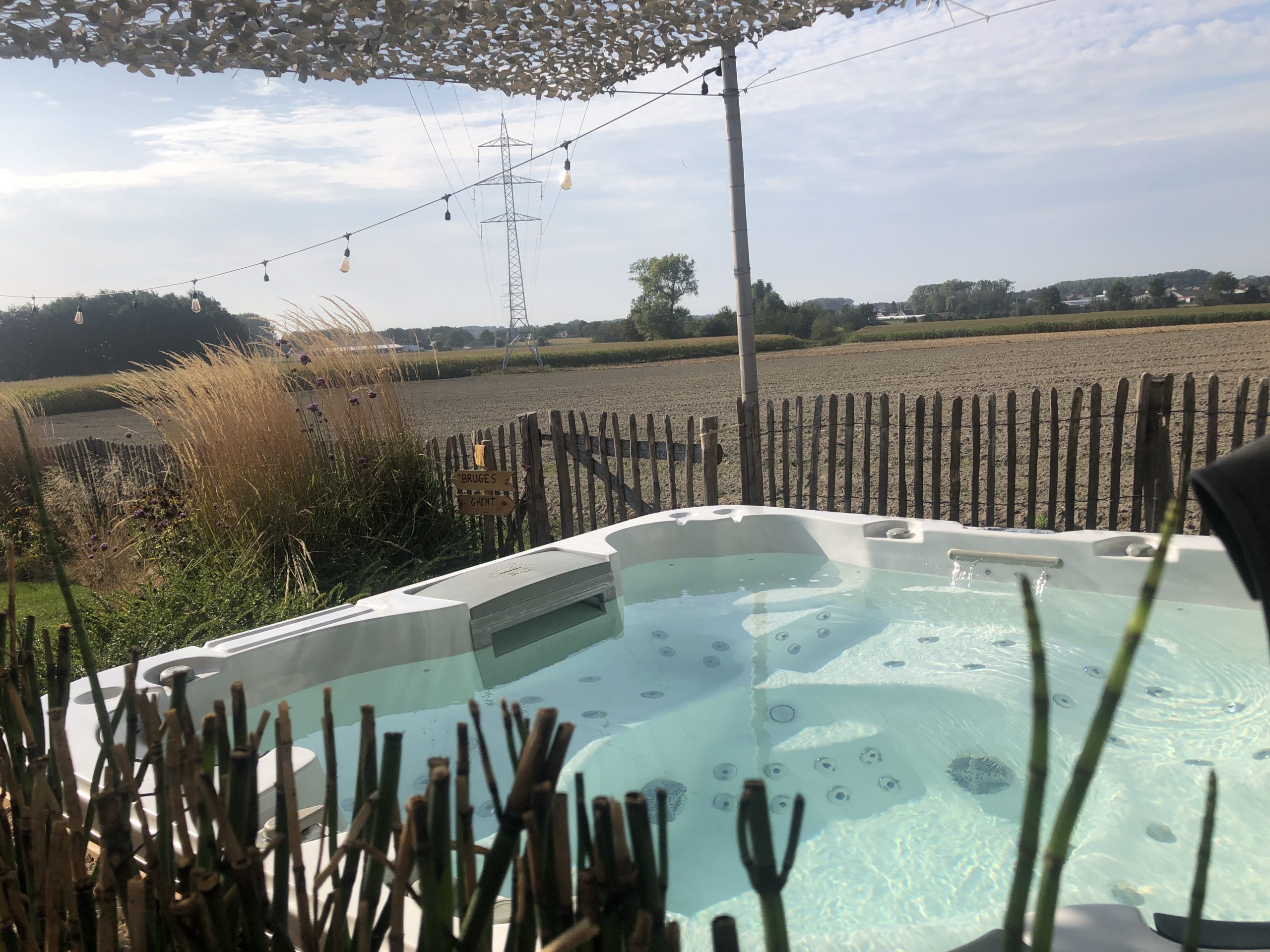 Jacuzzi
Hop in the jacuzzi whenever you like with a cozy temperature of 37°. Jets: On Stress: Off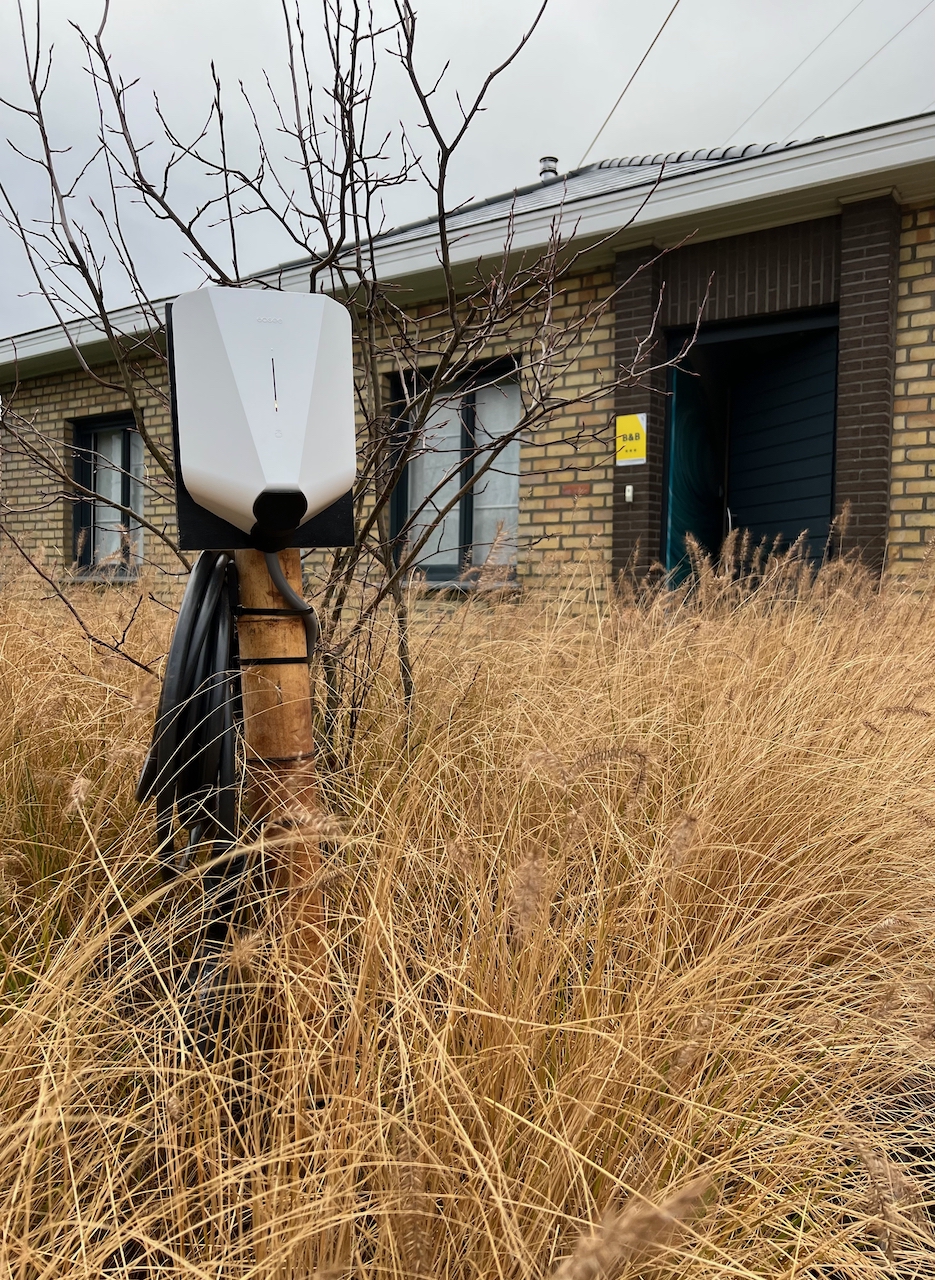 Electric Charging Station
We are setting ourselves ready for your electric transportation. Feel free to recharge. 😉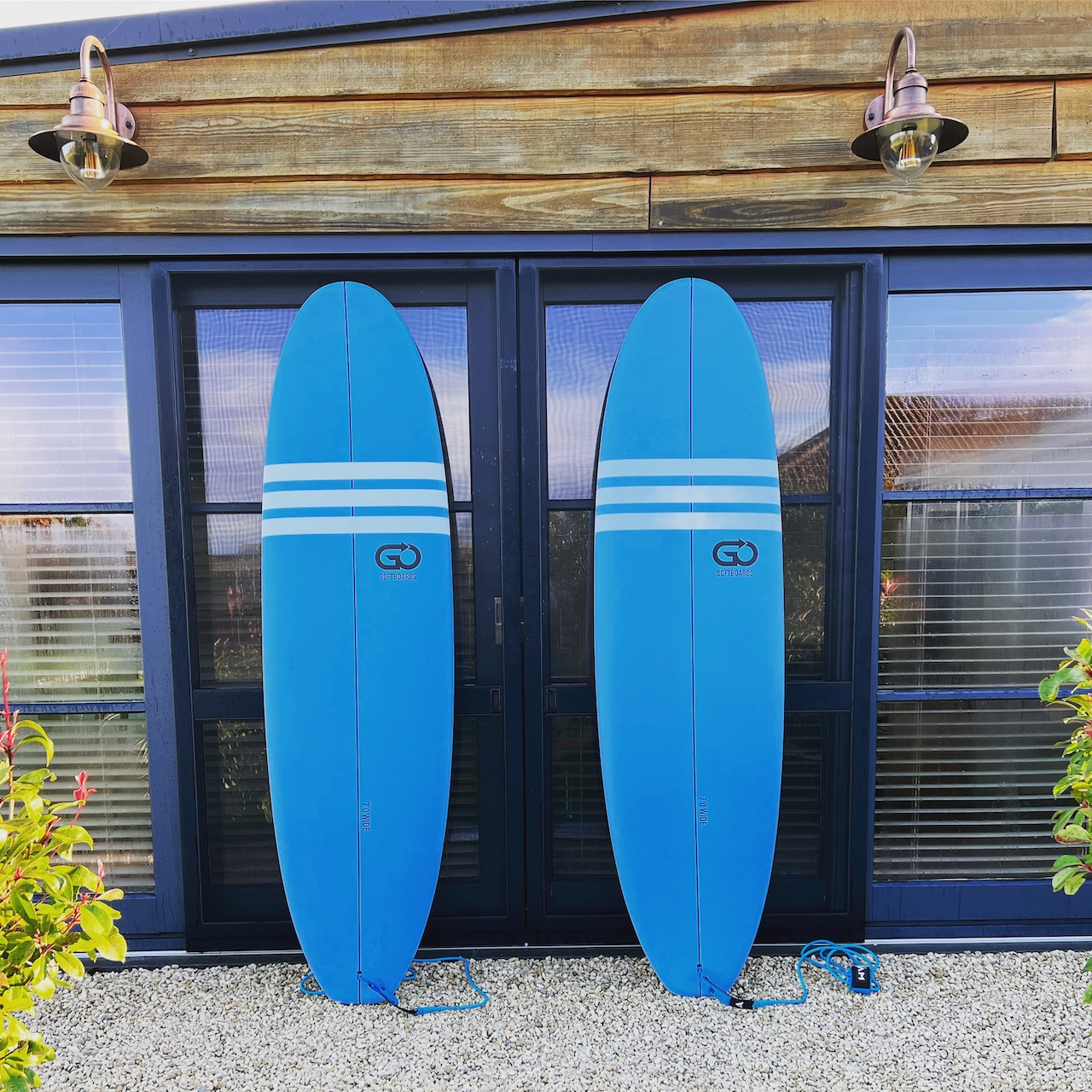 Surfboard Rental
You wanna learn to surf with the best boards to do so? Look no further as we have them to fire your surf skills to the top.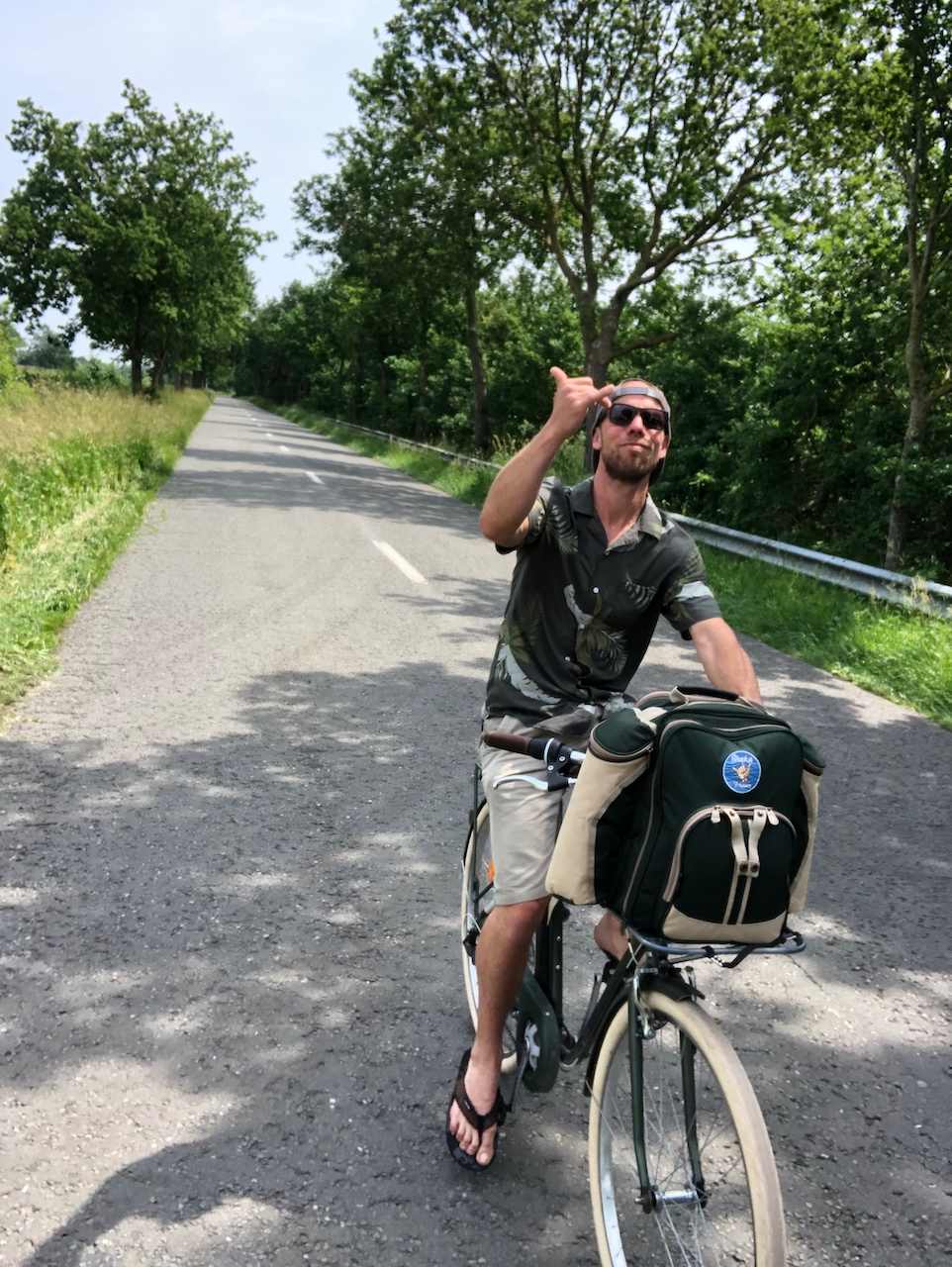 Free Bikes
Explore the beautiful nature that surrounds Shaka Belgium with these awesome bikes. Adventure awaits!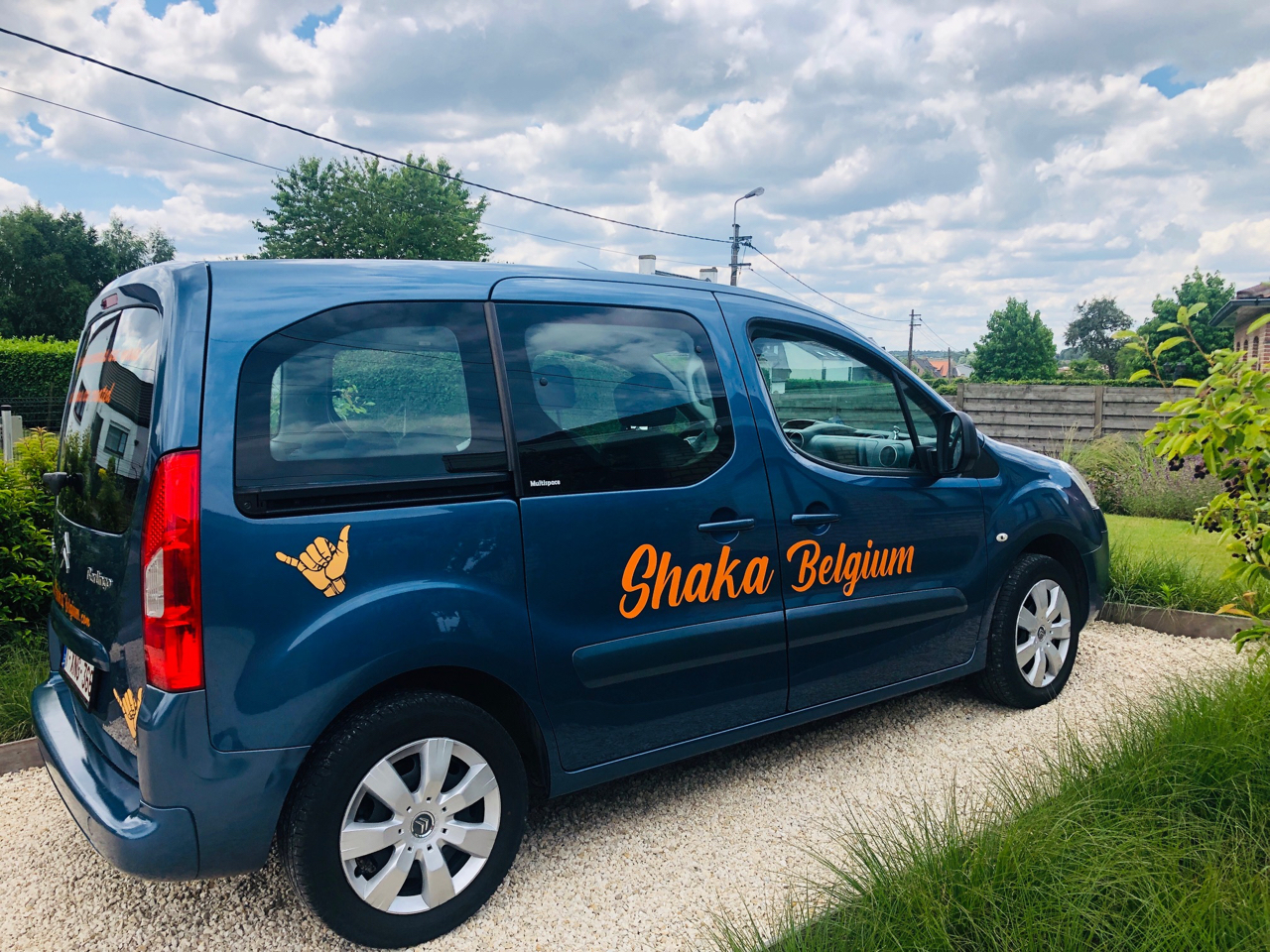 Shuttle Service
Have that last drink @ the bar or just relax when you're coming with public transportation, we got you covered!
Shaka @ your home
Souvenirs
Sometimes I think to myself: Tommy, stop creating. But then I think about all the amazing creations I can share with you, so I can't stop. Enjoy!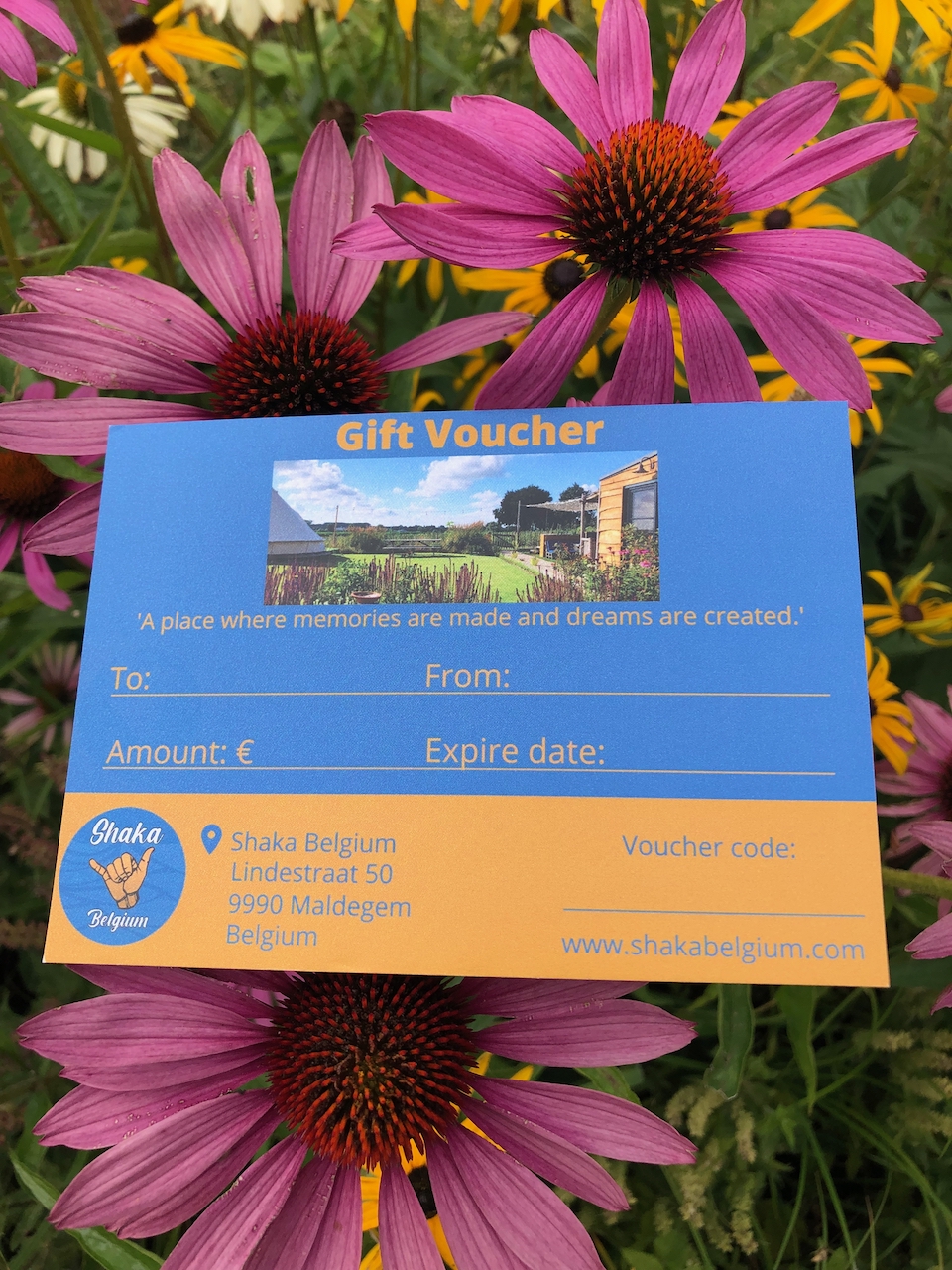 Gift Card
Share the love for this place with your loved ones, as this is truly 'The Perfect Gift'.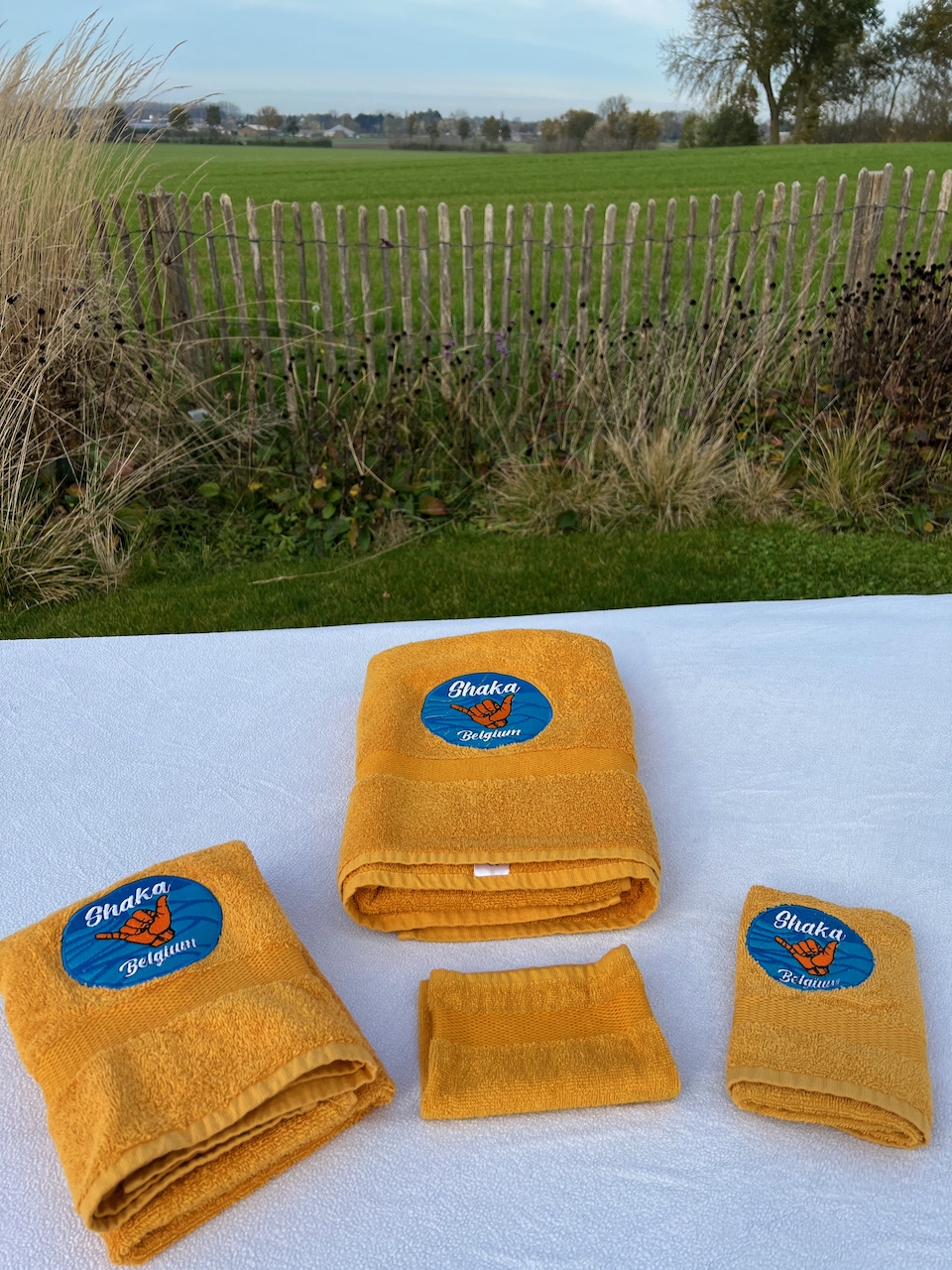 Towels
Wrap yourself around with this cozy towel set. White, Blue & Orange are available.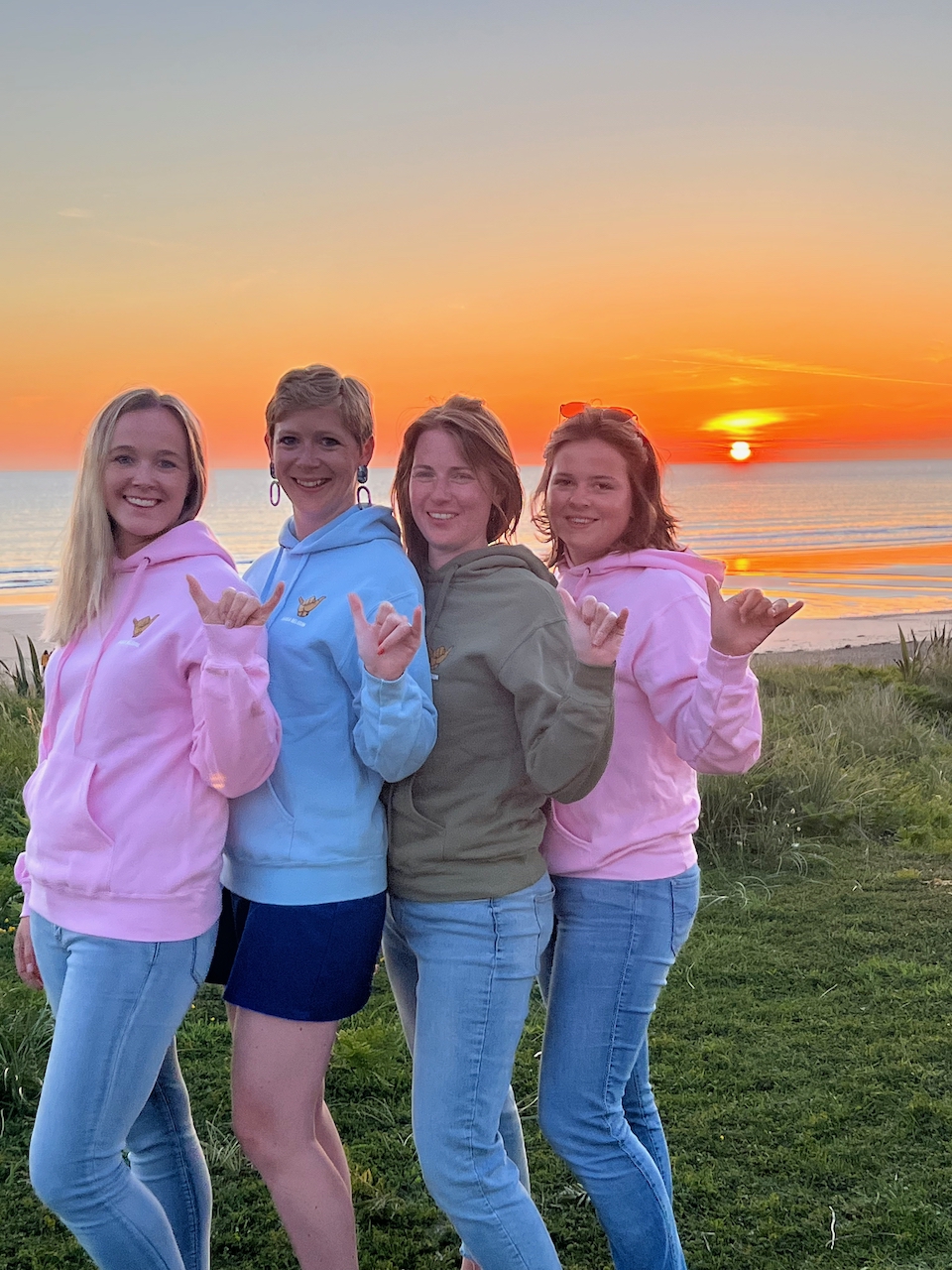 Sweater
Heat up your soul & get comfortable feeling the flow as you let go.

Surf Hoodie
Change your clothes on the beachside or where ever you like in this super comfy surf hoodie.
(Blue & Green available)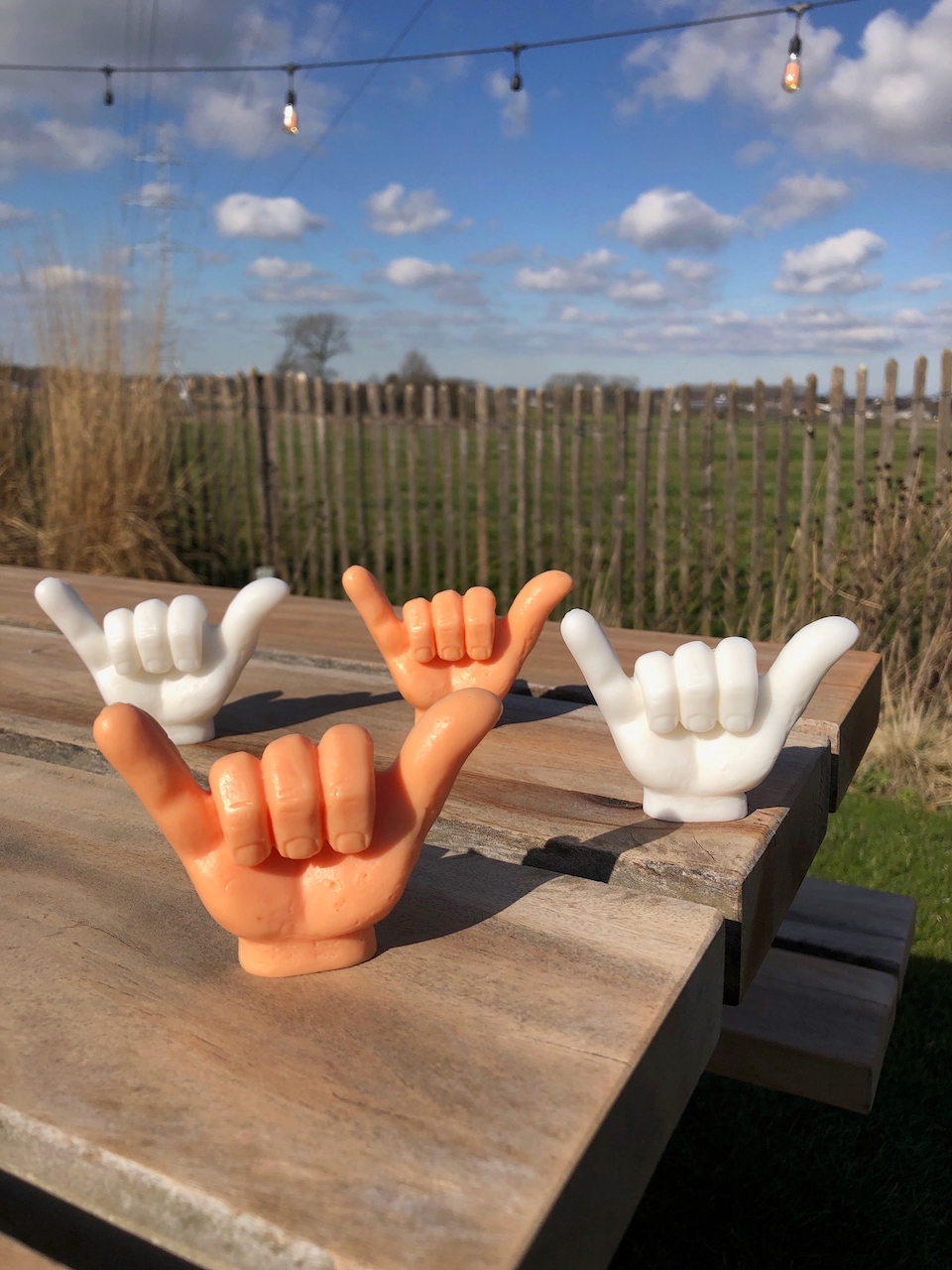 Shaka Soap
Feel the softness on your skin together with the coconut breeze with this lovely soap.
Backpack Patch
Travel around the world with this unique backpack patch and be surprised where the flow takes you!
Visit Belgium in Style
We Have Vacancy!
'A place where mermories are made, and dreams are created'